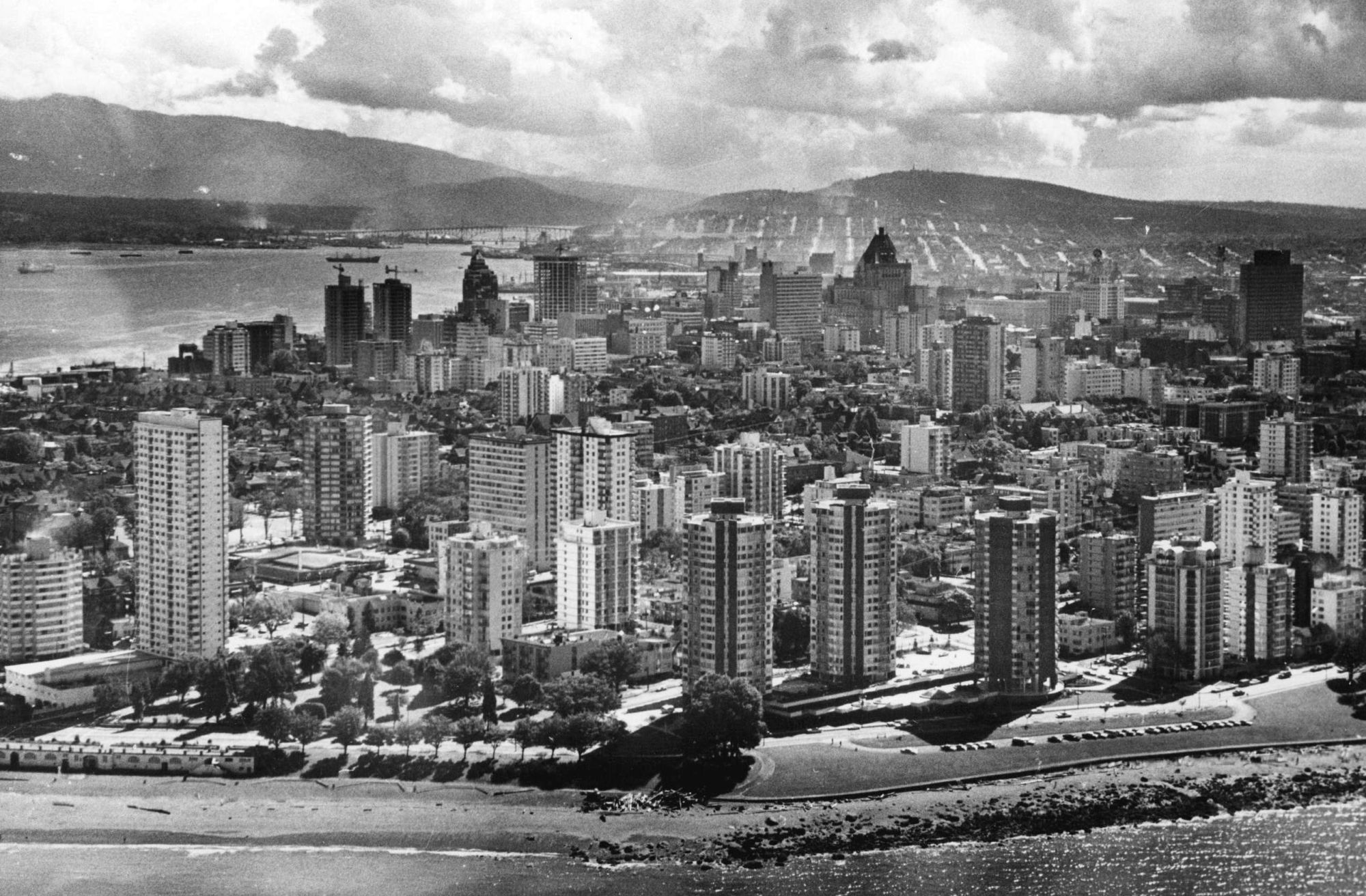 A few years ago, this short piece by former Vancouver councillor Gordon Price made a big impression on me.
The Canadian Institute of Planners had decided to celebrate Vancouver's West End neighbourhood by giving it their 2015 "Great Neighbourhood" award. Price noted that this is ironic given that during its most recent development boom, the modern West End was widely regarded as a terrible planning decision:
…this neighbourhood of old converted single-family homes was largely bulldozed to create the Great Neighbourhood of today. The West End, during the boom era of highrise construction in the 1960s, was considered a concrete jungle – what most Vancouverites didn't want anywhere near them: everyone's best bad example of urban redevelopment.

Impossible to do that today. Imagine taking a square mile anywhere south of 16th Avenue and rezoning it for the kind of development that characterizes the West End.
This really surprised me as someone who moved to Vancouver in the 2000s. Nearly everyone loves the West End now! It's got a lot of relatively affordable rental apartments, it's close to all kinds of natural amenities, and it's a short walk from downtown.
Fast-forward to late 2017, and I'm digging through old newspapers at the VPL for Abundant Housing Vancouver. When I get to the 1960s, I find out that Price is right: many people really hated the modern West End when it was being built. Here are just some of the articles I found.
Quality in the West End (June 24, 1965)
With the greedy onrush of speculators crowding boxy apartment block next to dumpy apartment block – each new one shutting out the coveted view from another – the city has reason to be ashamed of its lack of supervision in a site so fortunate.
Quick freeze for West End skyline (Nov. 2, 1972)
Most of those council members who are not seeking re-election have been in office throughout the building-boom years, in which the West End was allowed to reach a density unparalleled in this country, perhaps anywhere this side of Calcutta. At last the first steps have been taken to control the planning nightmare which resulted.
Fairview Slopes rezoning
Fairview Slopes underwent a major rezoning in the early 1970s. During the planning process, negative comparisons to the West End were very common. Common concerns: too dense, not suitable for families, and too expensive.
Another West End Not Wanted (Nov 1970)
Concern that redevelopment on the south shore of False Creek could create another West End was expressed by several members of city council at a meeting Tuesday. Councillors called the West End "too densely populated" without enough "accommodation for families."
Fairview for Families (Nov 25, 1970)
City council doesn't want redevelopment of the south shore of False Creek to result in another West End.
Untitled column (Vancouver Sun, Feb 13 1971)
Alderman Hugh Bird of the NPA: "We don't want another West End, where it's just for bachelors or boys and girls getting together to have fun." (1, 2, 3, 4)
Students face 'push-out' (Vancouver Sun, May 27 1971)
AMS president Steve Garrod said the area would get the bad social environment of the West End if the rezoning goes into effect. "It will be a place of fairly expensive high-rises where students won't be able to live," he said.
Kitsilano
You know the small handful of West End-like concrete apartment buildings in Kitsilano? Shortly after they went up, Kitsilano residents mobilized to stop others from being built.
Row sparks new look at zoning (Vancouver Sun, Feb 16 1972)
[Alderman Ed Sweeney] said it was important to move immediately before Kitsilano becomes "another West End."
Finish Lines (Vancouver Sun, Feb 16 1972)
…a nine-storey apartment in the 2200 block Cornwall, which they feared would be the start of a West-End-type wall of highrises across the waterfront…
High-rise plan protested (Vancouver Sun, Feb 17 1972)
Vancouver Tenants Council secretary Bruce Yorke said assurances by mayor Tom Campbell "cannot be considered a sufficient guarantee that the Kitsilano area won't in the future become like the West End."
Plan to limit building height in Kitsilano to be drafted (1972)
Alderman Ed Sweeney said council must take immediate steps to prevent Kitsilano developing the way the West End has.
Project halted in Kitsilano (Vancouver Sun, Mar 13 1972)
Residents in the area have been angered about the proposed 10-storey building, saying it would lead to a jungle of concrete and glass, like the West End, in Kitsilano.
Highrise limit backed at Kitsilano meeting (Vancouver Sun, Apr 13 1972)
Brian Mason, another spokesman for [the Kitsilano Area Resources Council], said people in Kitsilano do not want their area to suffer the same fate as the West End. (1, 2)
High-rise plans opposed (Vancouver Sun, Mar 15 1973)
This is the foot in the door. Before you know it, Kits will be another West End.
'Threat to Kitsilano' High-rise plan protested (Vancouver Sun, Aug 17 1973)
On a 13-storey Legion seniors' housing building: "The situation in the West End is deplorable. We don't want this area in Kitsilano to have a repetition of that."
Conclusion
The West End really was dramatically transformed during the 1960s and 1970s, as can be seen in a casual glance at this map. With the benefit of hindsight, most contemporary objections to this seem wrong or at least short-sighted. To this day the West End provides a significant amount of Vancouver's purpose-built rental units, and half of the West End's population lives in buildings constructed 1960-1980.
Perhaps we should take a longer view when evaluating objections to densification and new apartment buildings. Wouldn't Vancouver be nice with a few more West Ends?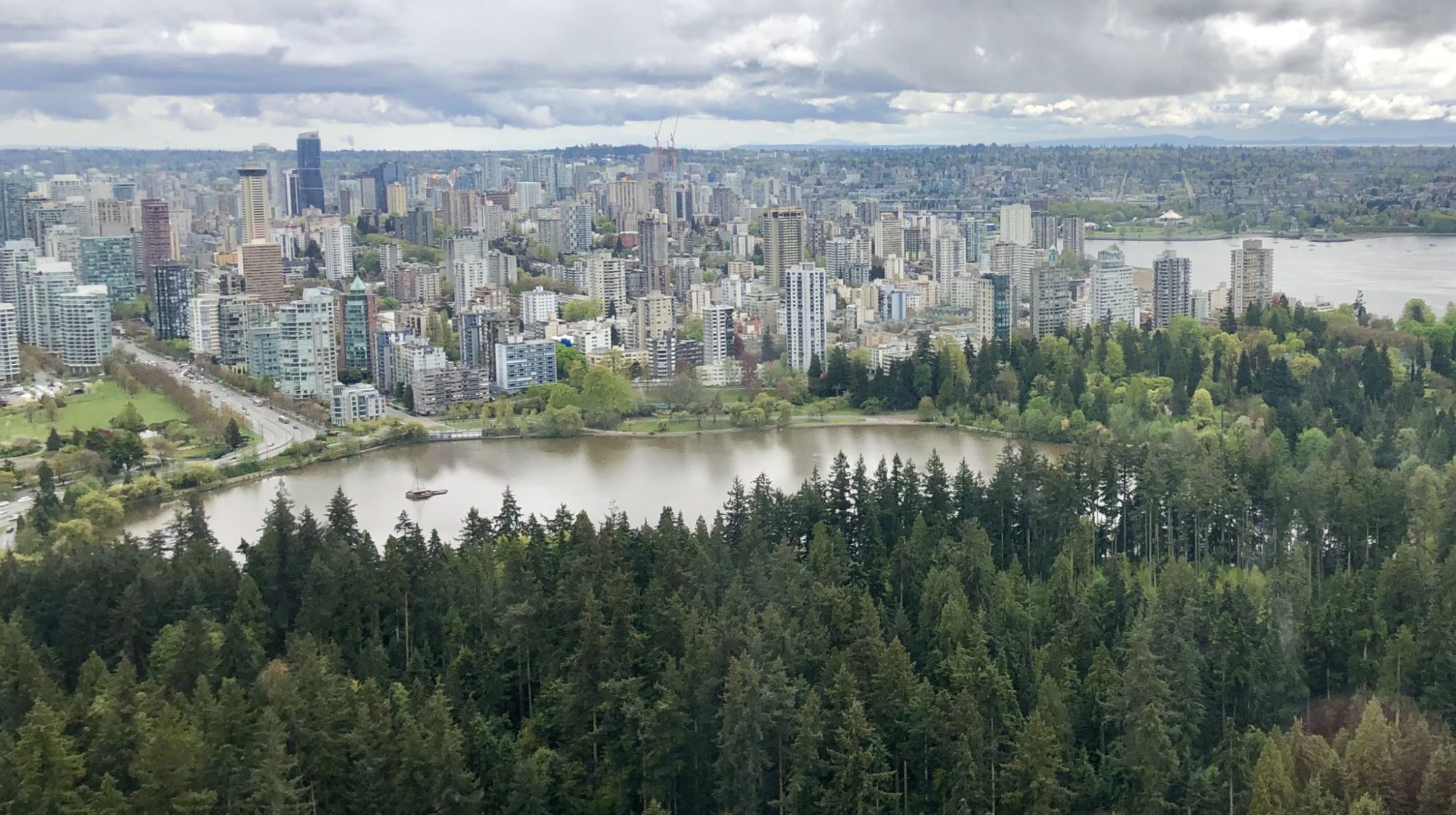 Sources
All articles were found on microfiche at the Central Vancouver Public Library in the Pacific Press newspaper clippings, subject "zoning". Some clippings did not specify the newspaper, but the Vancouver Sun or Province are safe bets.